The history of medical mistreatment of Black people and the poor by medical professionals is as long as the history of medicine in the Americas, and unfortunately, Alabama is the home base for many of these atrocities. This is the context, and backdrop, of Dolen Perkins-Valdez's affecting new novel, Take My Hand, which hones in on the horrific forced annual sterilization of between 100,000 and 150,000 recipients of welfare benefits in the 1970s, inspired by the true story of Minnie Lee and Mary Alice Relf. The Relf sisters were mentally disabled children, 12 and 14 years old, respectively, when they were surgically sterilized without their knowledge.
In Take My Hand, the preteen girls are named Erica and India. In 1973, a new nursing graduate, Civil Townsend, meets the girls as part of her work with the Montgomery Family Planning Clinic. The book, written from Civil's first-person point of view, opens in 2016, as Civil nears retirement and reflects on what she learned over the course of her career.
Civil is primarily tasked with administering Depo-Provera contraceptive shots to Erica and India, even though she suspects it's wrong. Her suspicions are confirmed by a local librarian, Miss Pope, who recalls a similar complicity of local nurses assisting the Public Health Service to find 600 illiterate Black men who believed they were being treated for "bad blood" as part of the U.S. Public Health Service's 40-year Tuskegee Syphilis Study. About 200 of those men did not receive treatment for syphilis, and more than 100 died as a result.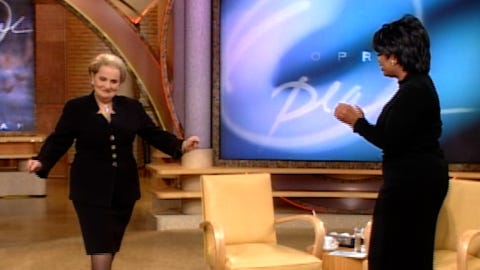 "Now, you know how some white folks feel about Black bodies," Miss Pope tells Civil. "They think we can tolerate pain better than them. According to some of these documents I'm about to show you, some of them even thought syphilis couldn't kill us. It was as much an experiment about the effects of the disease as it was a crazy white man's idea of a laboratory game with Black bodies." Civil fears that the federal government is doing the same thing with Depo-Provera and Black women, but no one has hard evidence that birth control is detrimental to the young women yet.
In the meantime, Civil devotes much of her time and energy throughout Take My Hand helping Erica and India as much as she can, which at times feels like overcompensation for the fact that she doesn't have children of her own. The girls live in squalor with their widowed father, Mace, who begrudgingly accepts Civil's help, especially given that he cannot read.
Her assistance includes bringing the girls to her home so they can take proper baths, and buying them new underwear. The class differences between Civil, the girls and Mace is considerable. As she puts it, "Our little family managed to live dignified in undignified times," she writes. This was an era of respectability politics, when Black Americans still tried to upend stereotypes and unfair treatment through carrying themselves with grace and class. "Daddy shined his shoes every morning. Mama wore earrings. These little acts might seem simple to you, but baby, let me tell you. They held back the storm."
"The storm" means any manifestation of Jim Crow, from lynching to rape to having the Williams girls swept up by the villainous white nurse Civil works for, Mrs. Seager. Civil's instinct that something is afoot and she is part of it is confirmed when, as she continues to help both the girls and their family improve their housing situation, another nurse has the sisters sterilized for good, prompting a fictionalized version of the 1973 Relf v. Weinberger case.
It would be easy to reach for melodrama and to overdo the empathy Civil displays throughout the book. Perkins-Valdez veers instead toward showing how it takes many people, across races—as is the case with Lou Feldman, the tireless and young white attorney who helps the Williams family win—to undo injustices. One of the many triumphs of Take My Hand is that we see both the hard lives of the Williams family and their pride, particularly that of their father, Mace, who is raising the girls on his own with help from his mother.
When the case is won, Civil, in disbelief, reflects on the other women who were "bound by an oath to help people. Good intentions, we now knew, did not excuse the wounding. Working in the name of the good did not negate the hurt." Take My Hand is meant to offer not absolution but accountability. It serves as an important reminder that the history of medical mistrust among the marginalized in our country stemmed from egregious acts we'd rather forget. But ignoring the past is not the answer; acknowledging and moving forward differently is the only way through.

This content is imported from OpenWeb. You may be able to find the same content in another format, or you may be able to find more information, at their web site.